Registration Opens Soon
Summer session has been postponed until the fall to celebrate the launch of an exciting new collaboration! Be the first to know when registration opens by visiting tiffaneebrown.com to sign up for email notifications.
Dear literacy educator,
Teachers from around the world have been asking me to create an online course that would allow them to hone their craft and gain expertise in Concept-Based Literacy without having to travel to an international workshop or miss valuable time from the classroom.
Why Concept-Based Literacy?
While many literacy resources mention that deep learning and transfer are the end goals of instruction, many of these literacy resources do not actually show educators how to design lessons to systematically support the transfer of students' conceptual understanding. The how-to remains a mystery or left up to the teacher to try to figure out on their own. This can be a very, very time consuming and frustrating process.
Literacy Lessons that Ignite Understanding and Transfer: The Ultimate Guide to Leveraging the Power of Concepts in Your Literacy Classroom is for educators looking for a literacy model that is more inquiry-driven and idea-centered. This course will speak directly to the how-to that can be so elusive.
This six-week course will help you gain a rock solid understanding of working with concepts in literacy that will ultimately save you time and energy as you begin planning for next school year.
Throughout our time together, we will explore questions such as:
What is three-dimensional Concept-Based Literacy? What does Concept-Based Literacy actually look and feel like?
How can we move beyond topics and skills to develop conceptual understanding that transfers?
How does Concept-Based Literacy promote opportunities for student choice, and allow students to bring themselves, their identity, and their thinking to the study?
How can we help students become responsible for the thinking, cognitive work, or meaning-making in our lessons?
How can we assess conceptual understanding?
How can we balance inquiry learning and explicit teaching?
What role do familiar instructional techniques play in a Concept-Based Literacy classroom?
As a literacy teacher myself...
I had to learn about concepts the hard way- through experimentation and failure in my own classroom. My passion is to help educators turn theory into actionable practice through creating time-saving tips, resources, examples, and shoulder-to-shoulder collaboration.
Through Literacy Lessons that Ignite Understanding and Transfer, you will gain:
A fast track to working with concepts in your own classroom through carefully designed learning modules

Step-by-step guidance as you design a Concept-Based Literacy lesson for your own classroom

Opportunities to share ideas and receive feedback through weekly group coaching calls

An exclusive private coaching session to discuss the lesson that you designed

Access to time-saving tips, ideas, resources, and examples straight from the classroom

Connections with other Concept-Based Literacy educators from around the world to build your network
So, what is included in this course?
6 weeks of carefully designed learning modules, including video lessons (2 to 3 hours per week).

Value $600

A digital copy of

Concept-Based Literacy Lessons: Designing Learning to Ignite Understanding and Transfer

(Lanning and Brown, Corwin, 2019). 

Value $35

2-hour Zoom Launch Event (offered in 2 time zones)-

Value $100

Weekly Group Zoom Coaching Calls (offered in 2 times zones)-

Value $150

1-hour of Private Coaching to receive personalized feedback on a lesson that you've designed for your own classroom- Value

$250
If purchased individually, these items would total over $1000 USD but through enrolling in Literacy Lessons that Ignite Understanding and Transfer, you will receive everything listed for just $547. This is a special rate to celebrate the launch of this first cohort!
If you are like me...
Completing contrived tasks or busy work just to finish a course drives me bonkers. I promise this course will be worth your time.
Through carefully crafted learning engagements, you will gain new ideas about how to increase student thinking, student choice, and ultimately move beyond skills to conceptual understanding and transfer in your literacy classroom.
For educators looking for practical ways to teach literacy through a more inquiry-driven and idea-centered model, look no further. See why Concept-Based Literacy is one of the keys to designing rich learning experiences in which authentic contexts and thinking become the catalyst to mastering literacy skills.
I do hope that you will join me for the summer session!
-Tiffanee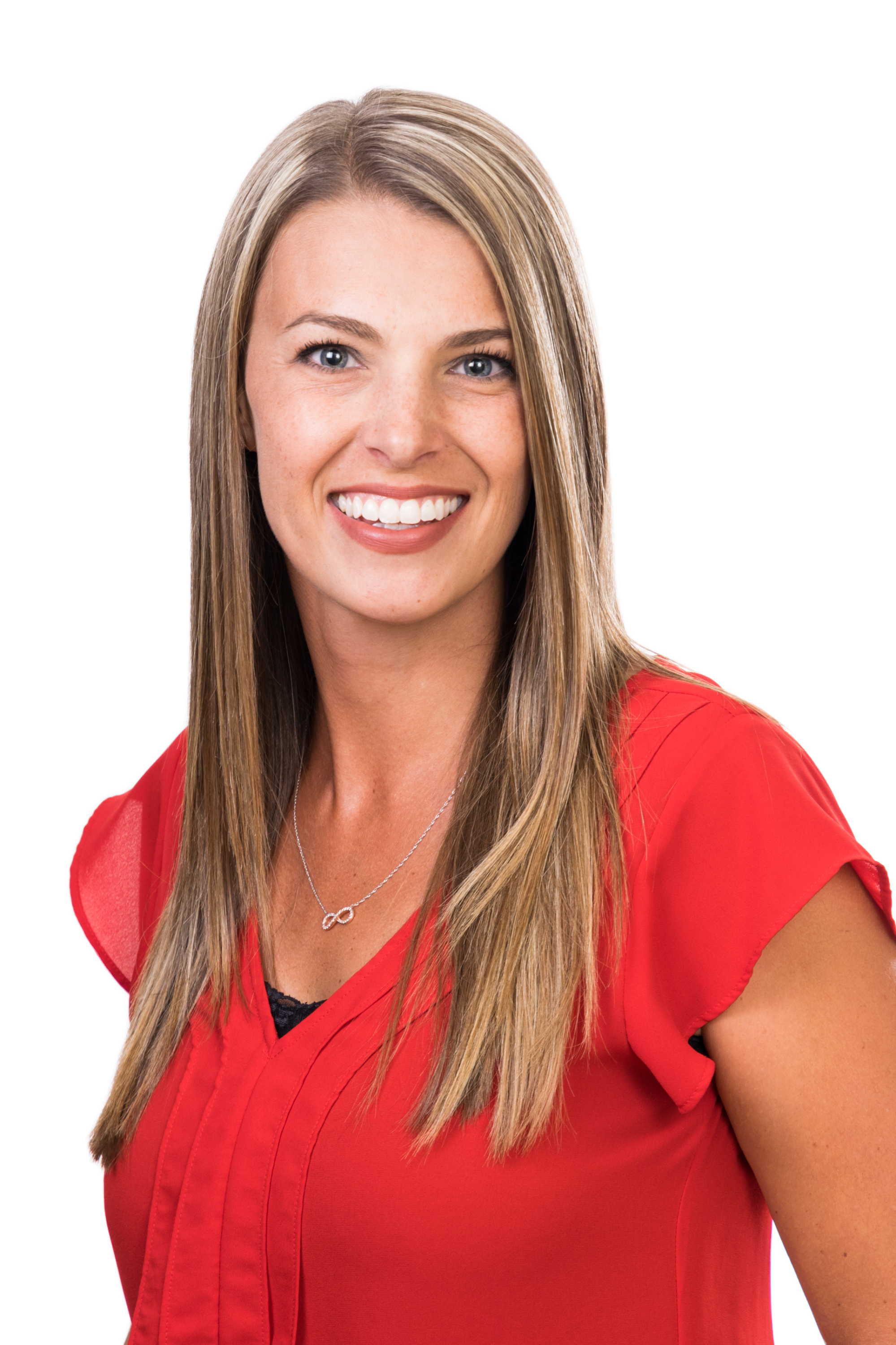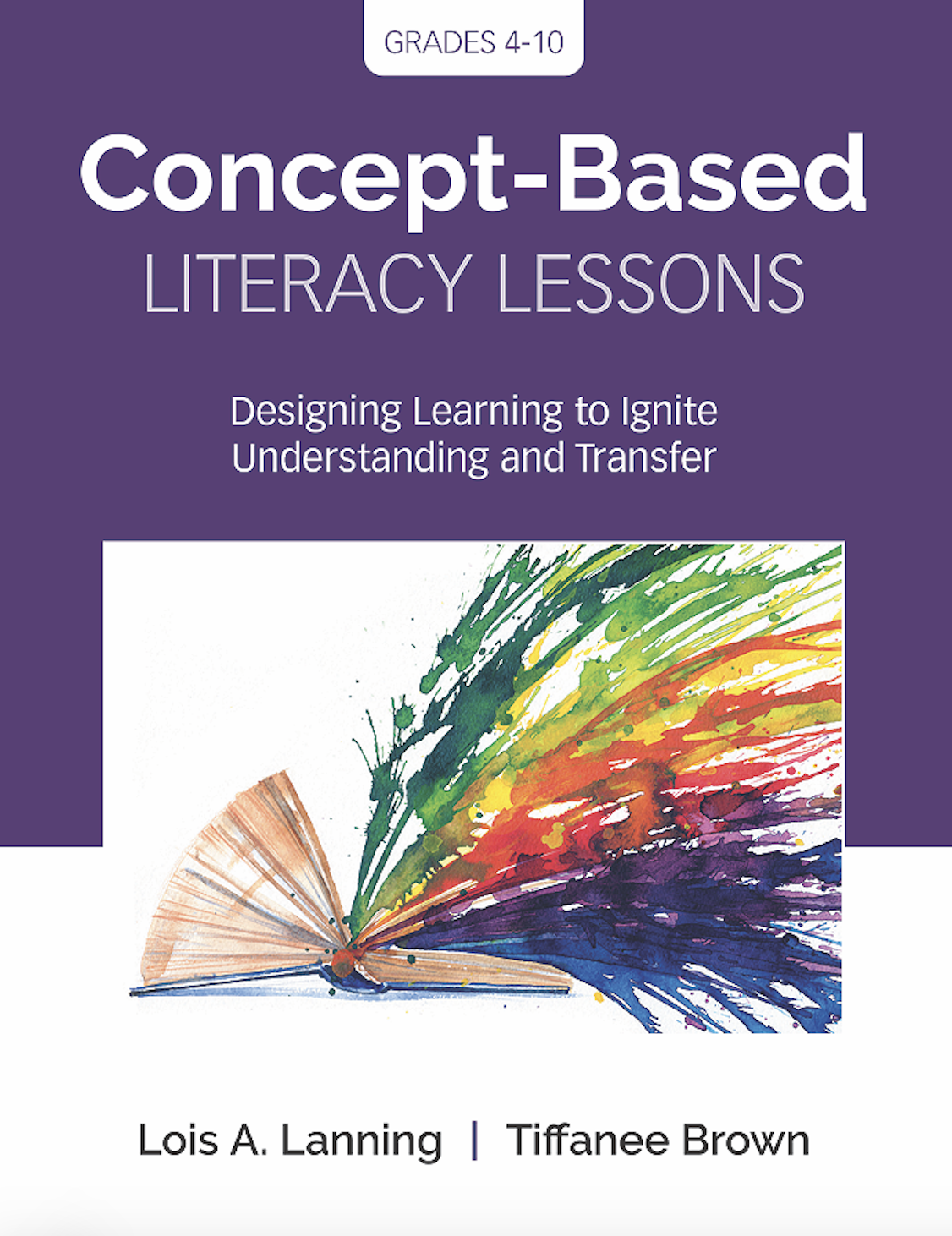 What people are saying about 
Concept-Based Literacy Lessons: Designing Learning to Ignite Understanding and Transfer:
How fortunate we are as educators to have this brilliant collaboration between Lois Lanning and Tiffanee Brown on Concept-Based Literacy Lesson development! To read their deep thinking and practical applications to Concept-Based Lesson Design, is to realize the critical nature of each student's conceptual understanding and ability to transfer. This book, as well as Dr. Lanning's earlier book (2013) on Designing Concept-Based Curriculum for English Language Arts, are cutting-edge. Literacy is not a decontextualized drill of skills or learning just about "a book." You will highlight, ponder, and tab as you read about the design of Concept-Based Literacy Lessons. You will feel the excitement of this intellectual and engaging approach to teaching and learning. You will create your own exciting lesson plans and will know this is the holistic literacy approach you have been searching for. All students deserve the best literacy instruction--and this IS the BEST.
-H. Lynn Erickson, Concept-Based Curriculum and Instruction for the Thinking Classroom (Corwin, 2017)
How do we create 'thinking' classrooms and put theory into action? Templates to build lessons, rubrics to guide our thinking, and examples upon examples are used to help us transform rather than replace what we say and do in our classrooms. This is the 'how to' book that will be the treasured resource for 21st century educators.
-Connie Walser, Special Education Teacher, Burlington WA
It is well understood that both achievement and income gaps largely disappear between racial groups when factoring in literacy level. We know that our schools must be producing careful thinkers, close readers, and concise writers in order to address the equity issues in our country. But, we have not found a way to translate this understanding into the daily learning experiences of our children...until now. Concept-based Literacy Lessons finally provides teachers with the fundamental learning design and array of strategies that are necessary to help each and every child develop critical literacy skills and understandings. Moving beyond proficiency on standardized literacy assessments, students educated based on the elements of this book will learn to how to leverage their voices, written and oral, in support of their own big ideas. They will understand the true power of being truly literate!
-K. C. Knudson, Assistant Superintendent, Anacortes School District
The growing consensus among educators of the need for deeper learning and more meaningful lesson design has sparked much in the way of instructional theory and comparatively little in the way of practical instructional support. Lanning and Brown shift the focus to how--this book offers teachers a timely and straightforward approach to the design of dynamic learning experiences that support learning transfer, investigation, and meaning creation.
-Joanne McEachen and Matt Kane, Measuring Human Return (Corwin, 2018)
Concept-Based Literacy Lessons: Designing Learning to Ignite Understanding and Transfer Grades 4-10 provides us first hand experiences in developing and teaching effective Concept-Based units and lessons. Lois and Tiffanee have created this brilliant pathway that incorporates model lessons and scaffolds to effectively support educators in getting to the practicality of "what does this looks like on a daily basis?," while allowing for teachers' creativity, passions and expertise to be honored. This book is like the "user's guide" to Concept-Based, and will lead you step by step to create rich, deep learning experiences that engage our students' hearts and minds.
-Mischelle Darragh, Principal, Sedro-Woolley School District
This is an excellent book for teachers of all levels of experience. Each time I felt a bit of confusion about how I would incorporate this into my teaching there was an example or story that helped me. These moments are strategically placed to help teachers understand that they can do this type of work, it just requires a shift in thinking. I would like to use this to help teachers create lessons to foster understanding and transfer.
-Barbara Smith, Reading Teacher 3-6, Cutchogue East Elementary School, Cutchogue, NY  
Concept-Based Literacy Lessons: Designing Learning to Ignite Understanding and Transfer delivers what it promises. The easy- to- read chapters lead the teacher from the excitement of understanding Concept-Based Curriculum back to the classroom with concrete examples and tools to design concept-based lessons. It's the all-too-often skipped step in creating meaningful change.
- Kathleen Swift, High School English Teacher, Newtown High School, Sandy Hook, CT 
This is a fantastic resource for teachers eager to learn how to incorporate concept-based learning in their literacy classrooms. By providing a clear unit framework, a wealth of concrete examples of lessons, engaging activities, and coaching tips to apply to your own planning, this book enables you to add a new dimension to your instruction while still maintaining ownership of your own teaching.
-Caity Lehman, Grade 5-7 English Subject Coordinator, Colegio Anglo Colombiano, Bogotá, Colombia